Municipal and Industrial Pump Fabrication Services
ProFab Corporation in Lubbock, Texas, is a commercial and industrial pump fabrication company. As a manufacturing company we offer complete fabrication and machining. Everything we fabricate is to your specifications and needs. We offer a wide range of materials fabricated in carbon and alloy steels. Our fabrication is performed by certified welders and machining is precisely calibrated to meet your exacting requirements. We have a history of more than 40 years of serving the United States and beyond working hard to deliver the best products and best customer service to our clients. Whether you need a T-head, barrels, custom machining, or anything in between, our industrial pump fabrication company in Lubbock can help you out.
ProFab Corporation was established in Lubbock in 1980 to provide fabricated components to pump manufacturers. Forty plus years later, we are still working to help the pump industry in expanding their product lines to the HVAC, petroleum, municipal, and industrial markets. We supply everything from F, L, and T discharge heads to custom machining to barrels and beyond. Our goal is always to give you the best product while also giving you the best customer service around.
Commercial and Industrial Pump Fabrication Products
We manufacture American made, custom components for municipal, commercial, and industrial pumping systems. These can include water supply, and other industrial applications where large volumes of fluid need to be moved, pressurized, and safely handled. Some of our components include:
T-Heads
L-Heads
F-Heads
Sub-Heads
Motor Stands
Motor Adapters
Flanged Column Pipe
Underground Discharges
Barrels
Liquid Seal Cases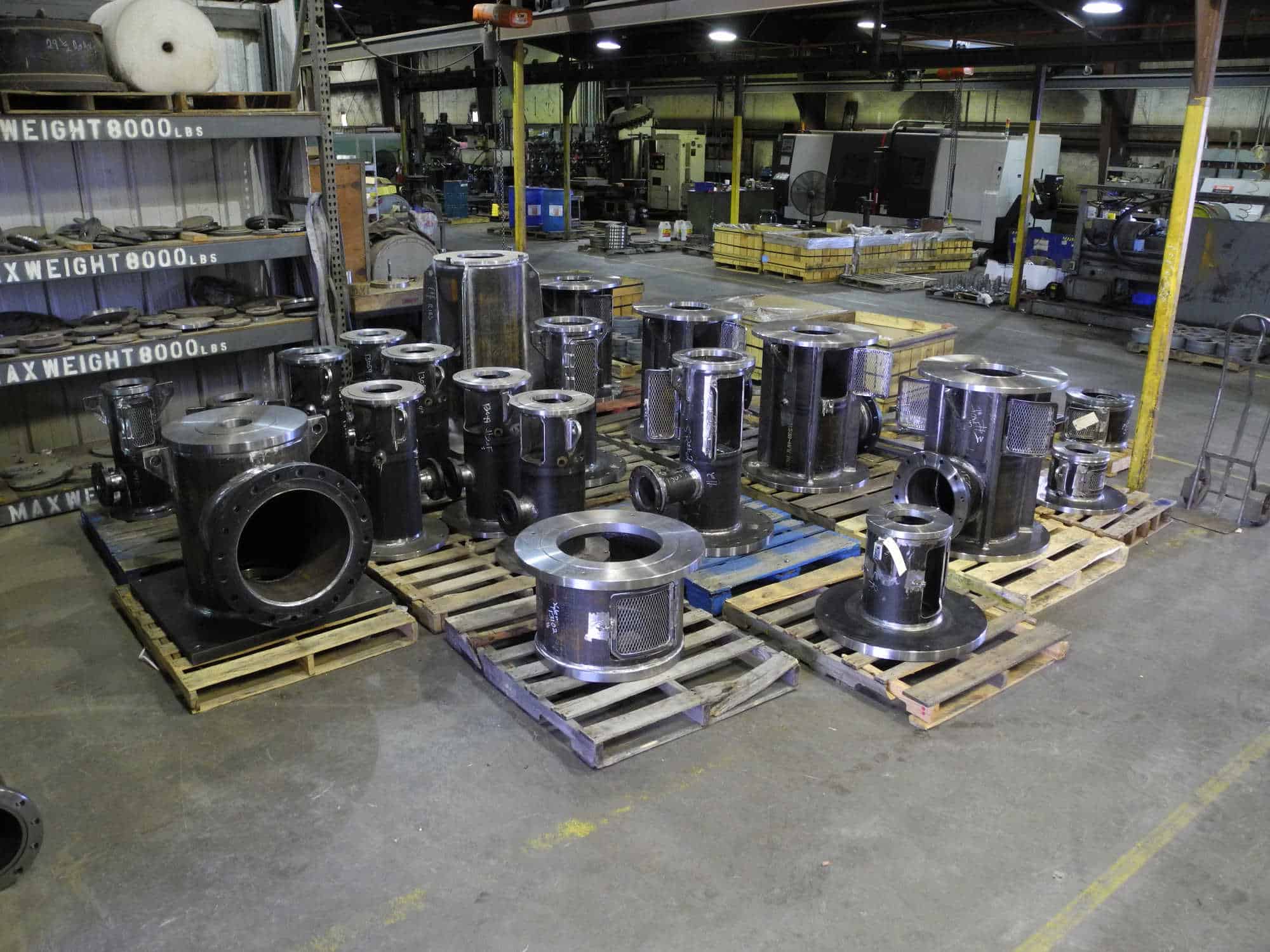 Pipe Fabrication Drawing Templates
Our website features a complete set of industrial pump fabrication component drawings. Please use these to specify the needs for your project.
Industrial Welding Careers in Lubbock
Our team is made up of some of the finest certified welders in the area. We pride ourselves on building the best industrial pump fabrication components in the world. Our team of welders are certified to ASME Section 9 standards for fabricating components used in a wide variety of applications around the country.